Tea Time in Zagreb
Coffee is without the slightest doubt the most widely consumed hot beverage in Zagreb. So hugely important, it's not just a drink, it's one of the pillars of our urban culture. Tea stands no chance next to coffee, although it's also a common, familiar and popular drink found everywhere.
We also have to admit that tea has been around here much longer than coffee. Yet somehow, tea is often viewed as a remedy and ordering it in a café feels related to some health issues. Is there any real tea culture in Zagreb? And when you find yourself in need of a good cup of tea, where to go?
"Wild rosehip is often picked and dried for tea." Image credit: Taste of Croatia
Obviously, we don't have the tea culture as developed as the British or the Japanese do. People who drink only tea as opposed to coffee certainly do exist, but there is no tea scene, no tea-related rituals. Although black tea does not lack caffeine and also has the power to energize you, I can't remember the last time I was with someone who ordered a black tea in a café. Usually people order fruit or herbal tea – mostly camomile, rosehip or mint – or green tea, which is a relatively new thing here. The selection in the majority of cafés, bars and restaurants usually boils down to a few of the most popular flavours in tea bags from well-known big brands. Nothing wrong about that. Coffee houses and similar places that prefer a more artisan approach will usually have a wider selection and teas from smaller, fancier producers.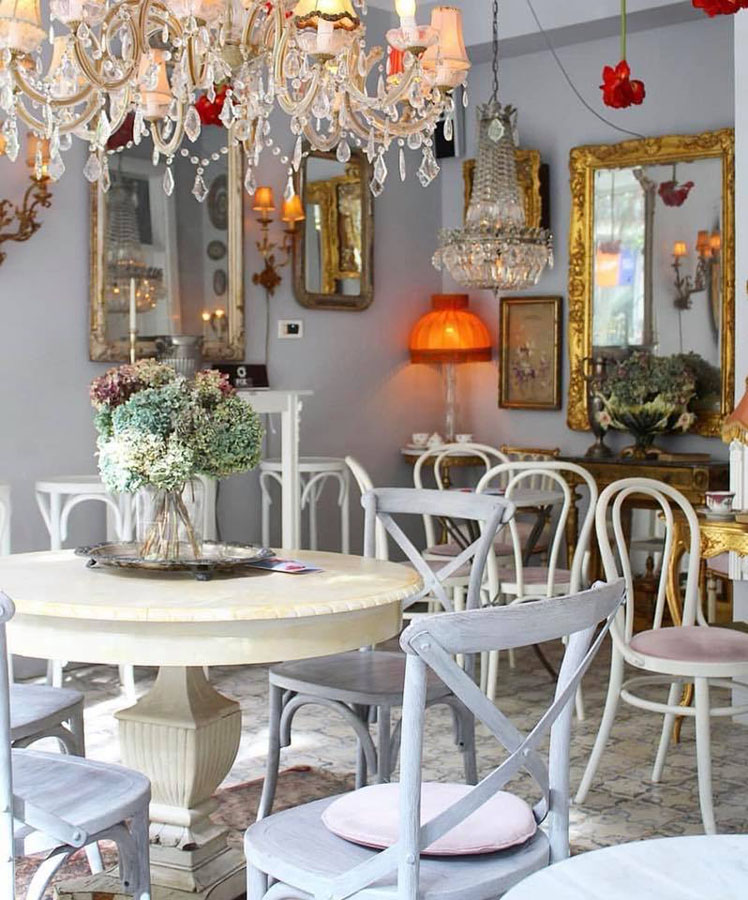 "Where you are drinking your tea is almost as important as what you are drinking." Image credit: Finjak FB
If I had to recommend a couple of places where I would go to enjoy my tea time, the first on my mind is Quahwa, which is actually an artisan coffee roastery and a café. Yet, they dedicate the same attention to teas, and are among the first ones to serve matcha tea, the latest trend among millennials. In general, places focused on great coffee usually also make good tea. Some other places that prove this are the cosy Trešnjevka-based Karibu Kaaawa, or the tucked-away downtown U Dvorištu café. If you want a touch of class while sipping from an antique cup, come to luxuriously decorated Finjak café in Vlaška Street. It's not that these places make out-of-this-world tea that you can't find anywhere else in Zagreb, but they do brew well and make me feel comfy. Yet, there is a special place in Zagreb that's one of a kind when it comes to tea and it's called Jing Yuan Teahouse & Bistro. As you can guess, it's an original Chinese establishment run by a Chinese family, a place for meditation and learning what a real Chinese tea ritual looks and feels like.
"Original Chinese teahouse – a true heaven for tea lovers ." Image credit: Jing Yuan Teahouse & Bistro
At home, especially in winter, a lot of tea is drunk to warm our bodies and make seasonal illnesses go away. Everybody has s stash of herbal teas in their kitchen cupboards. Often it's also homemade and for many of people it's normal to dry herbs and berries they forage while hiking to make their own tea. Take a look at any of Zagreb's farmers markets and you'll find at least one herbalist stand selling a wide selection of medicinal herbs for tea – sage, nettle, lemon balm, yarrow, wild thyme etc. For other types of tea, there are specialized shops where you can by all kinds of tea in bulk, and also learn about the wonderful world of teas. The oldest such shop is Kuća zelenog čaja, and Harissa chain of spice stores is also known for a great selection of teas and related accessories. Want a taste of Zagreb in your cup? Interestingly, a tea shop from Rijeka called Samovar makes a mixture known as Uspinjača (Funicular), with the slogan "tea to lift you up". It's made from mate, ginkgo, guarana, orange peel and flower, guava, dried apple, camomile and mallow, and you can buy it in Kantarion natural cosmetics shop in central Zagreb.
"A well-equipped specialized tea shop is essential for the tea culture to thrive." Image credit: Harissa FB
If you're a tea person, or not necessarily, but enjoy a soothing, flavourful cup from time to time, know that there's more to tea than just dunking any tea bag into boiling water. Luckily, Zagreb is big enough to find a pleasant tea-friendly café fitting your personal taste.
"A calming cup of tea is sometimes the best possible company." Image credit: U Dvorištu café FB
Header image credit: Jing Yuan Teahouse & Bistro
Author: Morana Zibar/Taste of Croatia