Valentine's Book Club
Wherever you are in the world, you can also be in Zagreb this Valentine's with the help of some romance novels. I'm bringing you a few ideas for books of love set in Zagreb, available in English.
August Šenoa: Goldsmith's Treasure
Goldsmith's Treasure by August Šenoa, photo by the publisher Spiritoso
The most famous Zagreb love story is a literary romance from Goldsmith's Treasure by August Šenoa. Its tragic heroine Dora, the so-called Juliet of Zagreb, is one of the symbols of the city.
Don't let some of the poor Goodreads reviews intimidate you. It is one of the most detested obligatory books local kids have to read in school. It's a bit too long and too historical for their taste, so they sometimes express their feelings on Goodreads.
On the other hand, it's the historical part that I enjoy. Soon after you start reading, your imagination will take you straight to the streets of the 16th century Zagreb. This is one of the major pieces of Croatian literature. It was published in English some years ago - the story and fictional images of Zagreb can now travel the world.
The same publisher, Spiritoso, offers a simplified story in an illustrated book. There is also an English version. Bonus: the book illustrator is Zdenko Bašić, one of the most famous contemporary Croatian artists. This book is bursting with Croatian culture - from the 16th century Zagreb, to the 19th century when the original author lived, up to nowadays art.
Dan Jacobson: All for Love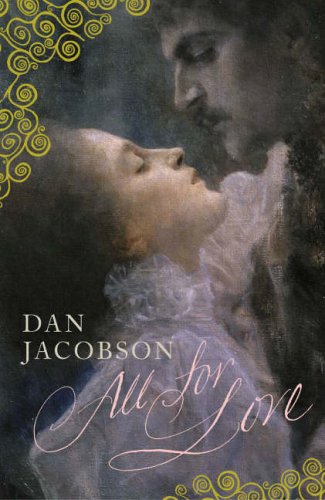 All for Love by Dan Jacobson, 2005 Edition by Penguin
Belgian princess Louise was married with children when she met a Croatian officer Geza Matačić. They fell in crazy love. They ran away together, causing an absolute scandal. They got caught and forcefully separated right here in Zagreb, where Geza ended up in prison. Their passionate love tale continued even after that. All for Love, a novel by Dan Jacobson, was strongly inspired by these actual historical events, and that's the best part of the book!
Brandon Shire: Summer Symphony
Summer Symphony by Brandon Shire
This last recommendation doesn't include any historical characters, but it does take place in Zagreb. If you take a closer look at the cover, you will notice the spires of the Zagreb cathedral in the back.
Brandon Shire, a bestselling writer famous for his contribution to LGTBQ+ literature, set one of his novels in Zagreb. Summer Symphony develops a story around a Croatian maestro Martin Zorić and a Japanese musician Ren Wakahisa. There is a tormenting background story, so don't expect a carefree romance.
I hope you enjoy your reading!
Author: Iva Silla